The alternative business model thriving in the legal sector has been getting a lot of attention, as the Arden report predicted that the fee share model will be the dominant model in the market within five years.
There are still many misconceptions and myths about working in this new model, with one of the biggest barriers to making the move being around independent working and having to 'go it alone'.
But how is it working in practice for the lawyers in this model? How do they find working collaboratively in a remote setting?
We take a look at the set-up of some of gunnercooke partners' practices and what the advantages and considerations are for teamworking in this way.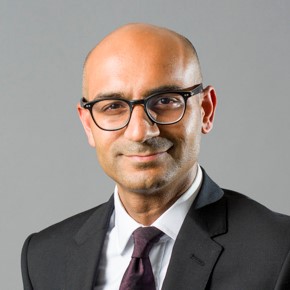 Shilpen has a dual practice focused on dispute resolution and employment law. He works with a specialist team within gunnercooke comprising two partners, two solicitors, a paralegal assistant and an administrative assistant. The team regularly collaborate with other partners, referring and receiving work across the internal network within the firm.
"I describe my practice as a business within a business. The advantage being that I can run my own practice without the hierarchies and politics of a traditional firm. I have the support of gunnercooke behind me but the flexibility and autonomy to manage my own team and clients the way I want to. My team and I are set up so that we can concentrate on providing a commercially focused service for our clients, including funding solutions.
"I think the fee share model is very well suited to cohesive teambuilding when there is a good management structure and administrative back up in place to support this. Dispute resolution work in particular is suited to delegation and the need to make sure work is done at the right level, so collaboration and teamwork are very important for these contentious matters.
"There tends to be a misconception that fee share models are for solo lawyers, but this couldn't be more wrong. Our productivity is very high, we do daily meetings on Zoom to ensure visibility and oversight across the team. I would say that clarity of roles and ensuring fee arrangements are discussed at the outset is essential when teamworking in this model."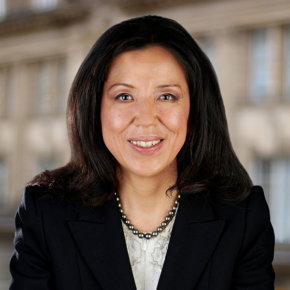 Corporate partner Michelle has one of the largest practices in the firm, specialising in Chinese and Asian cross border corporate and commercial transactions. She works with a team of professionals from various cultures and backgrounds on a range of matters for their clients.
"My advice for working in a team and exceeding client expectations are firstly, to be enthusiastic and positive when leading the team, secondly to have a deep understanding of the clients' business needs and thirdly to always bear in mind what is best for the client.
"To be a trusted advisor and always have clients' best interest at heart we need to be passionate about what we do. We also ensure there is a fit with strengths of each of our team members and I always give the team my full support and trust. The development of my team members is hugely important in this model, and my end goal is to help my team build strengths in commercial and business expertise, as well as their legal knowledge. I love that I have the flexibility to grow my own team in my own way due to the way our model is set up."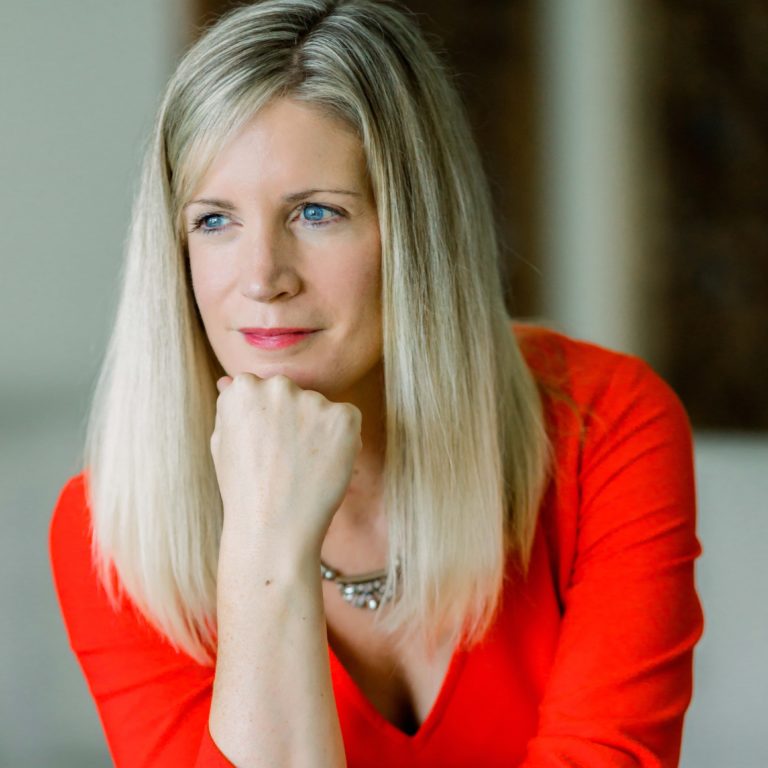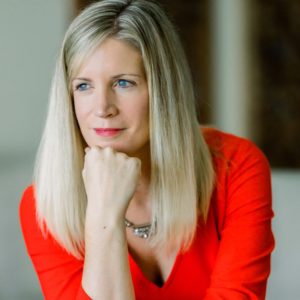 Working from the Cayman Islands, Insolvency Partner Alyson Reilly has built a solid team on the ground in the UK, including associates and paralegals, as well as working collaboratively with other partners and solicitors at the firm.
"Working with a team in this model is wonderful. I've been given the infrastructure to run a free market economy of staff, where everyone can pick and choose their best team. There are no politics, no hiring, and no firing. If I've picked you to work with, it's because I think you're good. One of the advantages we have is that on fast moving matters our team is able to work across timezones, literally working through the night. This gives us the edge on fast-paced applications where evidence has to be turned around quickly. Virtual calls, group chat and good old fashioned email mean it doesn't matter where the rest of the team are located. If you have the right people, you don't need to be in the same building looking over their shoulder."
Many of gunnercooke's partners work on large matters, utilising the firm's internal network to refer work, source experts and work collaboratively. "I work with other partners on 70% of my cases. I'm leading a matter at gunnercooke at the moment that has 14 team members on it. It's a large case – seeking judgements of over £36m combined. We needed lawyers with a litigation background, insolvency knowledge, property and corporate lawyers, as well as experts in other jurisdictions. Communication is key for this. Being a fee share model, everyone knows where they stand. The lawyers involved are all good at what they do, and understand where their piece slots into the puzzle."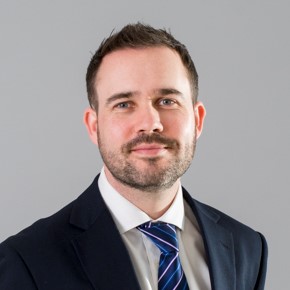 Nick is one of the firm's longest standing partners, working in Manchester on corporate transactions. As a transactional lawyer, he regularly co-ordinates a large team of lawyers across different disciplines, from property and employment, to tax, pensions and banking and finance specialists. He employs an Associate within his team and recently employed a newly qualified solicitor, who had completed his training contract at gunnercooke.
"I regularly work with the same group of partners in different disciplines across the firm. My team know how I like to run transactions, what's important to me and more importantly what's important for my clients. It works fantastically well and it's different to any other firm I've been at in that I've hand selected people that I really enjoy working with. As my practice has expanded, I've been able to recruit directly into my team, with gunnercooke supporting on recruitment, structure and providing lots of training and development opportunities for my Associate."
gunnercooke is focusing on developing its support services further as the firm grows to over 300 lawyers. The gcAssociates programme aims to recruit many associates over the next few years as the firm finds a way to bring new talent into this type of model, as well as supporting its current partners by connecting them with legal professionals. The firm has a strong internal network to connect its lawyers with other partners, solicitors and administrative support and employs support staff that can be used by partners on an ad hoc basis.
The recruitment team also assist partners with recruiting staff specifically for their practice. In fact, over the past year there's been a rise in the number of partners joining the firm with an assistant, paralegal, associate, or even a full team alongside them. As more and more partners are working with large clients on complex matters, it's essential that they have a full support team around them. The firm is keen to show that the idea of a consultant model doesn't mean working in silos.
gunnercooke Co-Founder Sarah Goulbourne comments: "We understand that as the firm grows teamworking becomes more and more important. Facilitating and driving cross referrals across the firm is a key aspect of our central services and we are passionate about providing as many opportunities as possible for internal networking with other lawyers who can help support client delivery. In addition to this, we are seeing lots of our lawyers recruiting support team members directly into their practices, which is great. We are continuing to grow a talented team of associates, paralegals and secretaries who work alongside our partners, whether on a flexible basis or within a partner's practice.
"Time and time again, the feedback is that our partners experience greater collegiality at gunnercooke than they have in their previous firm and we are very proud of that."